Rijeka, Croatia
One of my long-time favorites, this abandoned villa sits on the coast of the Adriatic Sea within walking distance from the city of Rijeka. Thanks to an old guy I met on the beach, as well as an amazingly-researched and very well written university thesis of an architecture student from Zagreb, Vili Rakita, I managed to find out the history of this beautiful building.
The villa was built between 1904 and 1906 for the rich Hungarian coffee, tea and rum merchant Janos Gal, and became known as Villa Gal. Designed by a prominent Budapest architect Antal Grioni, as a Palladian house with a balcony rising 12 meters over the sea, the villa had also a beautiful garden, a small pavilion in the rocks and a swimming pool at sea level.
In 1926 the villa changed changed hands and became known as Villa Turković, after the new owner Baron Zdenko Turković (son of Baron Milan Turković, a landowner, humanitarian, and one of the founders of Croatian Forestry Society).
Turković lived in the villa for 20 years, he was a prominent member of the Rijeka society and the long-term president of the local Rotary Club.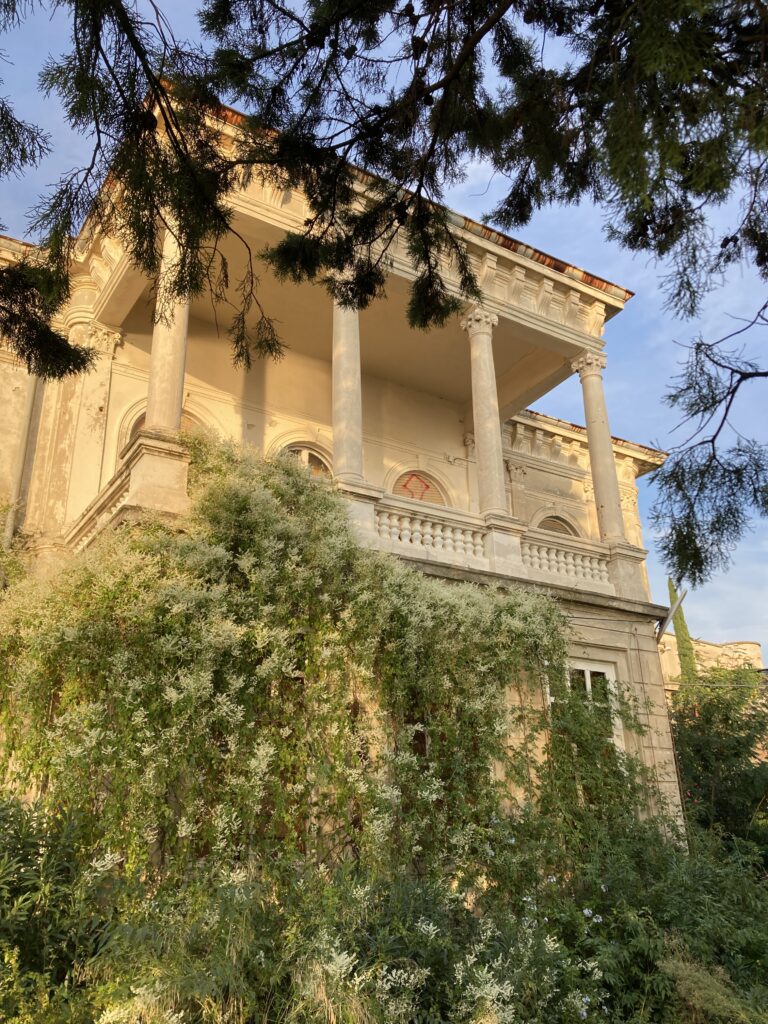 After his death in 1946, the villa remained in the ownership of the Turković family and between 1970 and 2014 had two families living in it as tenants.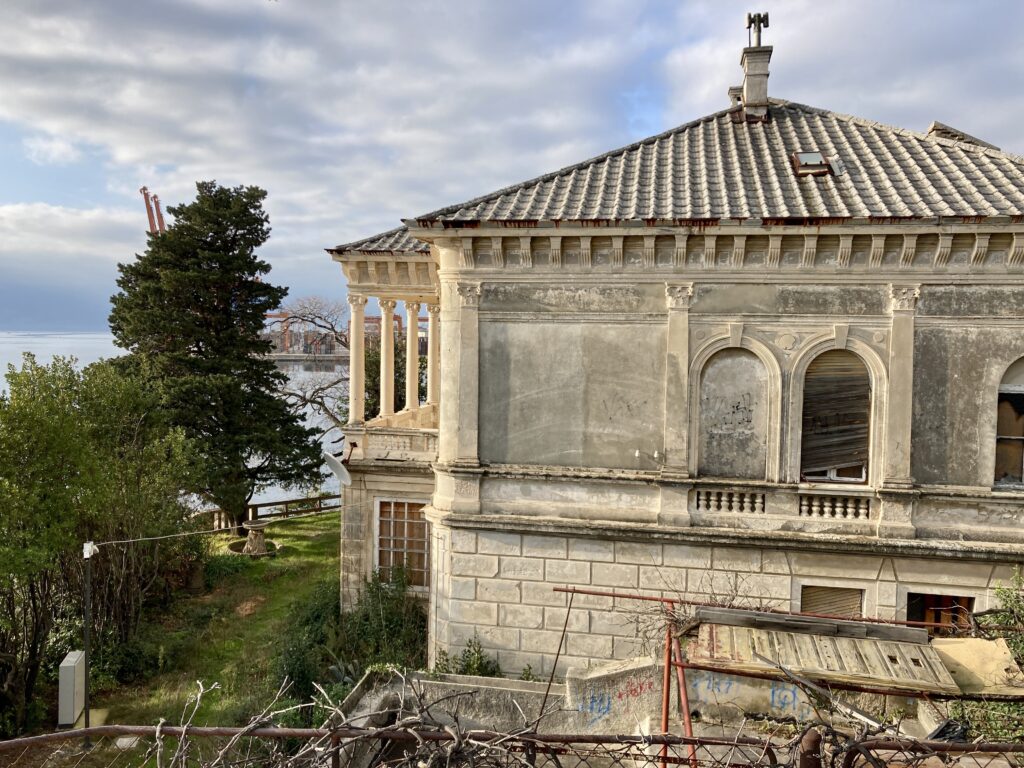 In 2014 the last Turković decided to sell the villa and offered it to the city of Rijeka for €900,000. The city refused. It did not, however, take long to find a new buyer. The current owner of the Gal-Turković Villa is a Croatian company, owned by a corporation registered in Cyprus with no activity and only one listed member of the board, a Russian businessman Aleksei Lukin. By the looks of the villa, which is now all boarded up, the new owner did not bother to do anything with it for the past 8 years and it is slowly falling into disrepair.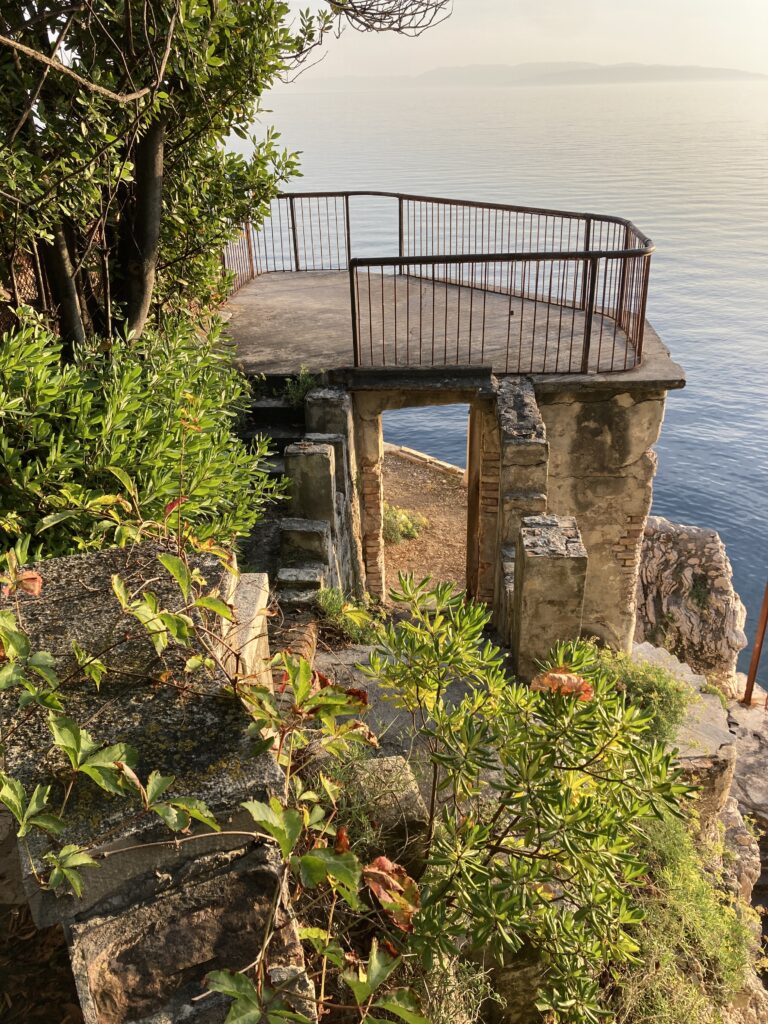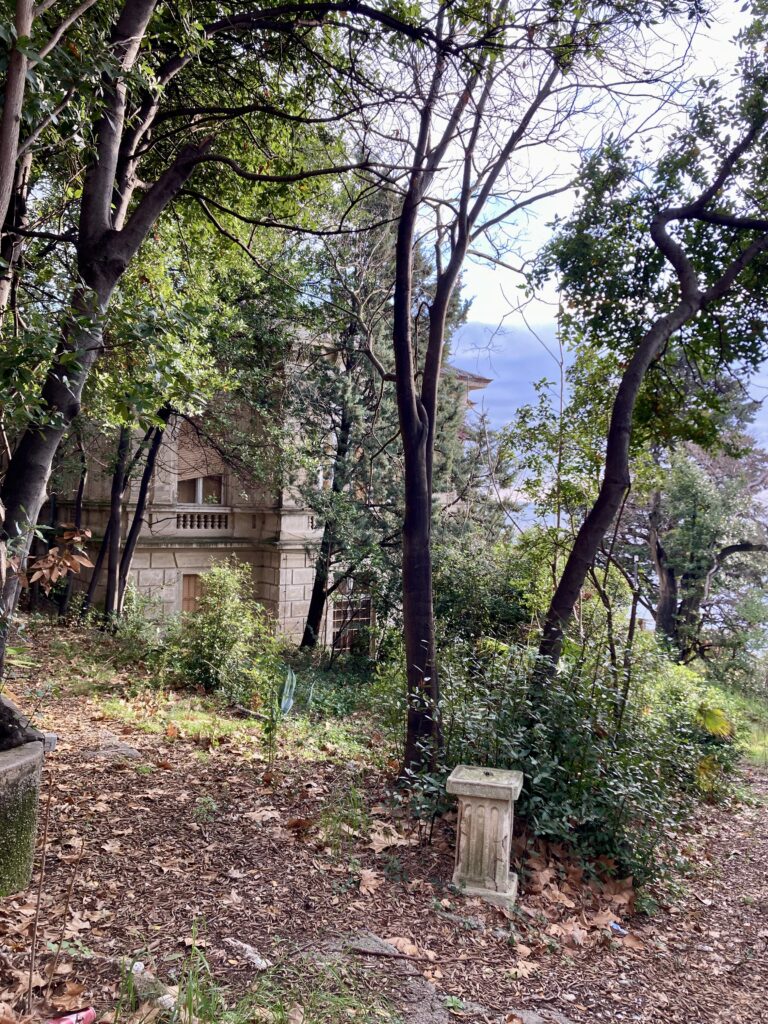 The gates of the villa are locked, the windows boarded up and the only access to the grounds is from the sea.  You can swim up to it from the nearest beach, and climb onto what used to be a pier (the bottom steps coming into the water were removed, so some serious acrobatic skills are required).
The grounds are all grown over, with untamed trees, shrubs and weeds slowly taking over the place, but even in its current state the villa and the space around it still show the former cozy grandeur of the place.