Malinska, Krk/Croatia
Named after a nearby beach on the island of Krk in Croatia, Haludovo Palace Hotel was built in 1971 under the supervision of architect Boris Magaš. Designed in a mix of space age and monolithic Communist architecture style, it showed off modular shapes, concrete columns and beams and wood paneled interior.
A year after the opening, Bob Guccione, the founder of the "Penthouse" magazine, invested 45 million US dollar of hard-earned porn money into the hotel and opened the Penthose Adriatic Club casino. Officially, the Hotel and Casino project was supposed to improve the relations between the US and the then time Yugoslavia. Unofficially, it was a playground for the rich and famous. Haludovo Palace included the hotel and casino, several high-end cuisine restaurants, a number of cocktail bars, indoor and outdoor pools, saunas, tennis courts, and all sorts of entertainment imaginable.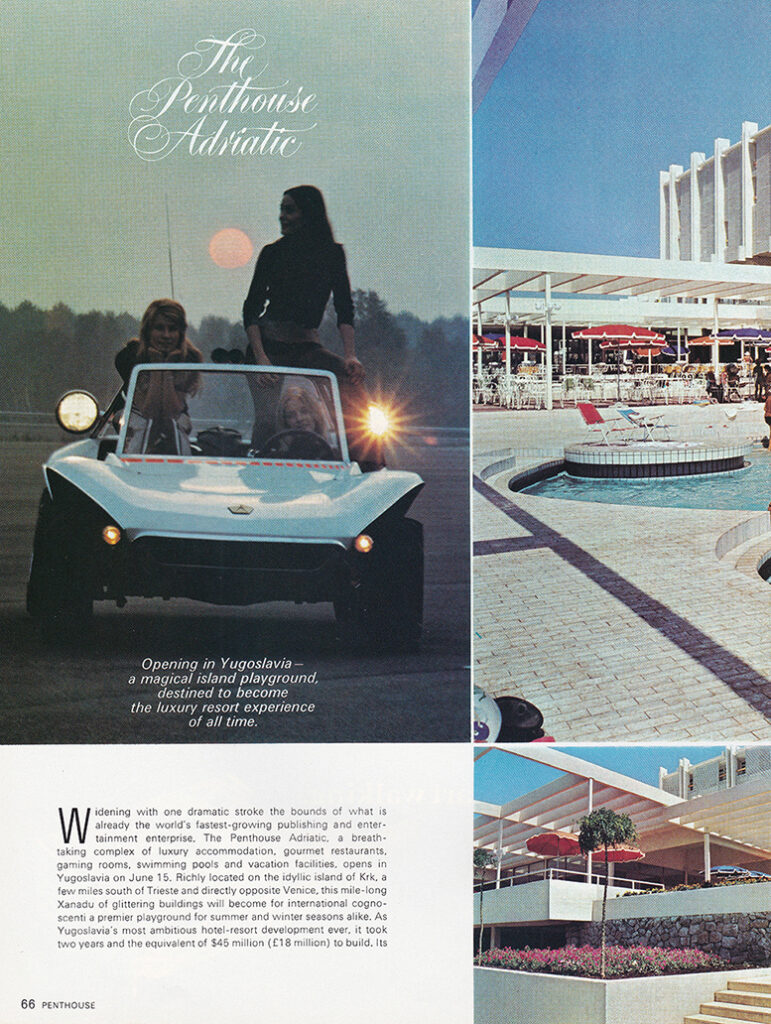 Although the casino went bankrupt in 1973, the hotel, located near the village of Malinska in one of the most beautiful areas of Krk with turquoise blue waters and gorgeous sunset views, continued to flourish and attract celebrities of all kinds from around the world.  The locals could not go anywhere near it, but the foreign dignitaries, actors, athletes and wealthy tourists were given a pass and allowed to soak up the sun, gamble in the casino and enjoy everything the premises had to offer.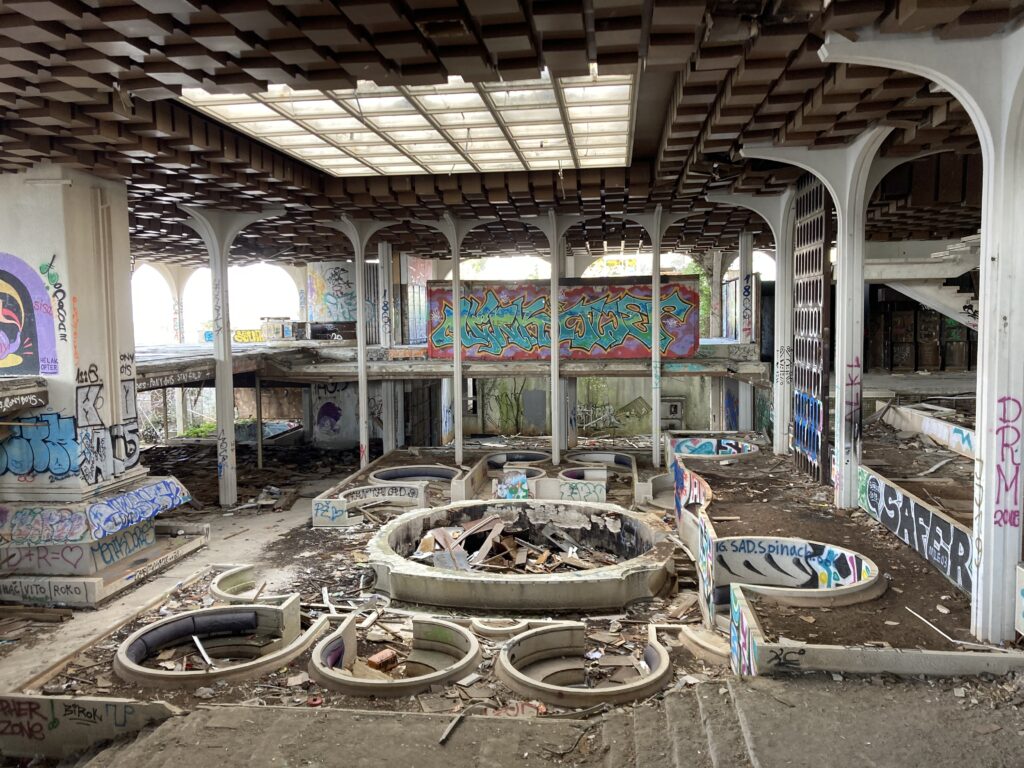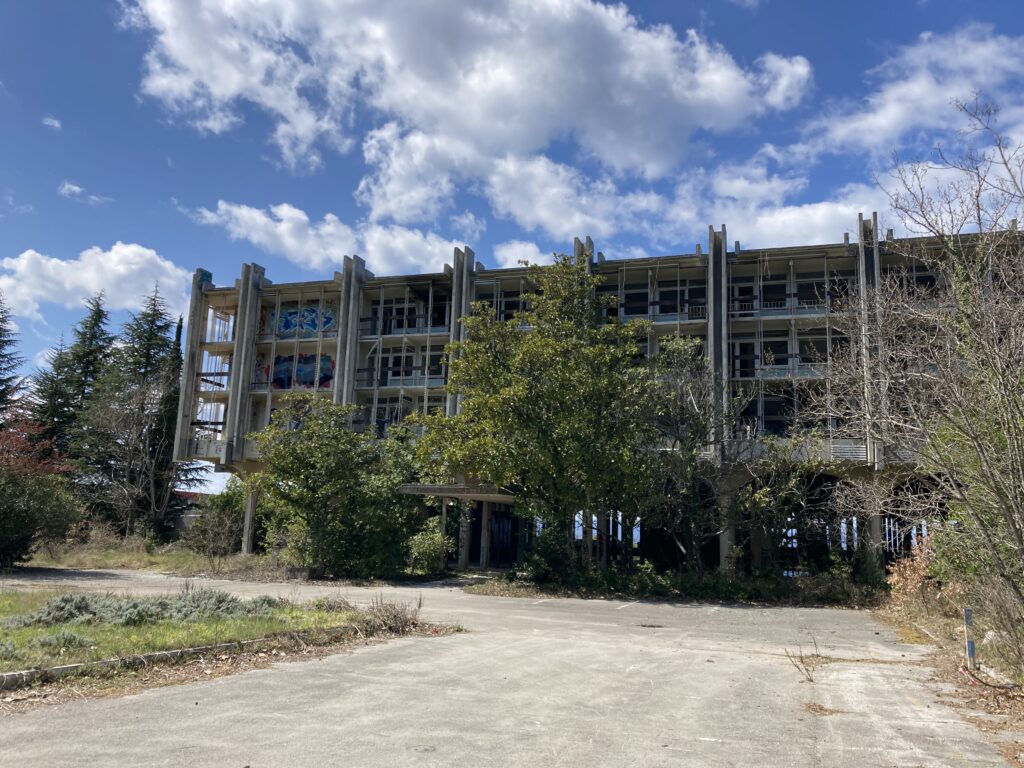 When the wars broke out in Yugoslavia in the 1990s, the hotel first served as a shelter for refugees, and then was abandoned, remaining in a state of decay it is in today.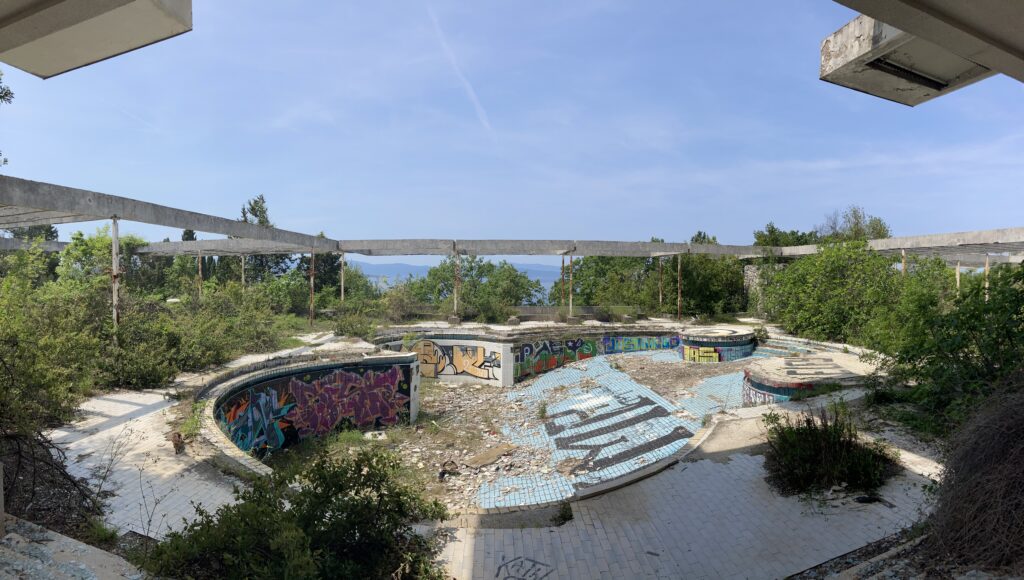 Bulldozing it down would be tough, as all concrete structures of the huge hotel complex have only gotten harder and strongerwith time. Many investors were interested in buying the hotel, but only on condition of privatizing the beach and closing access to the public, which is not allowed by Croatian law. To this day it remains empty, decaying with time, but easily accessible to public, both from the upper road (well signposted), and the beach promenade.