Landsberg-am-Lech, Bavaria/Germany
In the 1930s several programs were launched by the German Reich for the construction of the explosives industry.  One of them was the "Rapid Plan for the Production of Powder, Explosives and Chemical Warfare Agents, Including Precursors" dated August 13, 1938. This plan included the construction of more than 40 manufacturing sites in the German Reich, including 28 built by Dynamit AG, of them eight factories for the production of nitrocellulose.  The factory, construction of which started in 1939 in the Frauenwald between Landsberg and Kaufering was one of them.
The plant was to be a dedicated facility for the large-scale production of nitrocellulose, an explosive and fire-prone material. The factory was expressly built for manufacturing under (air) war conditions and was planned to produce 500 tons of nitrocellulose a month. The planning of the plant therefore took into account the requirements of explosion protection and camouflage, and the construction of the facility was executed with typically German professionalism and perfectionism characteristic of many military installations of that time.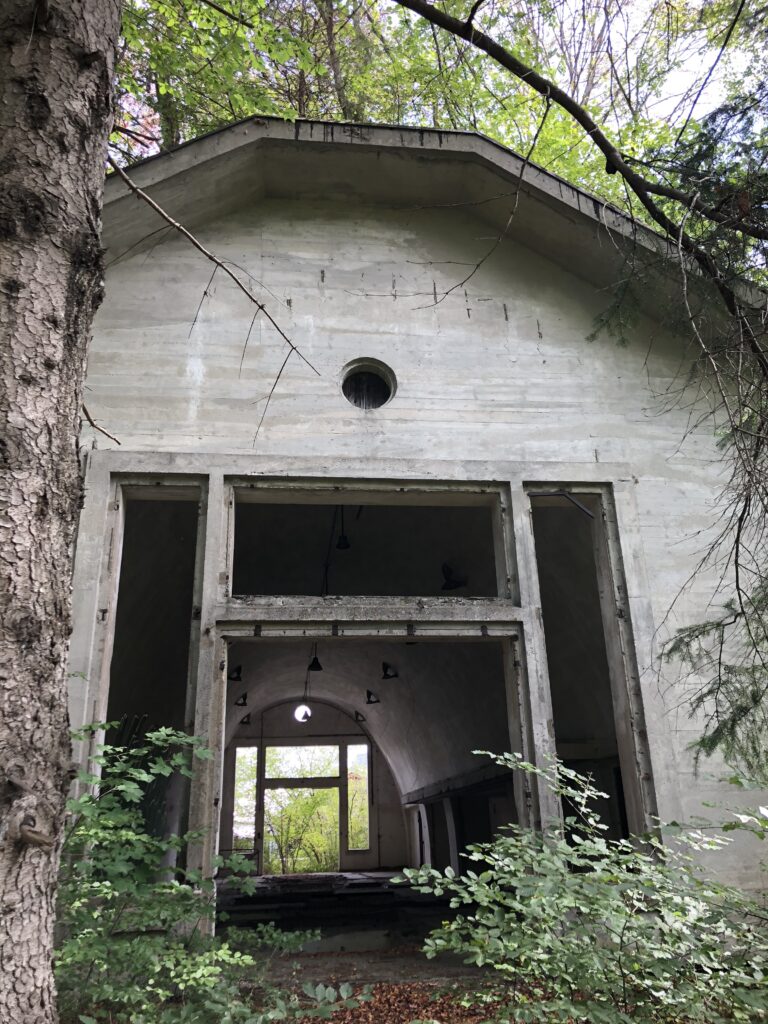 The Frauenwald plant consisted of around 130 buildings distributed along concrete roads in the forest. It was a complex chemical factory with production buildings, power plants, workshops, and social buildings, most of which had flat tiled roofs planted with trees and bushes to camouflage the facility. Construction work was interrupted between 1941 and 1943, and the plant was not completed until the end of the war in 1945. With all the precision and perfectionism poured into building the factory, production was never started, even though the facilities and one of the two power plants were largely completed and equipped with the process equipment.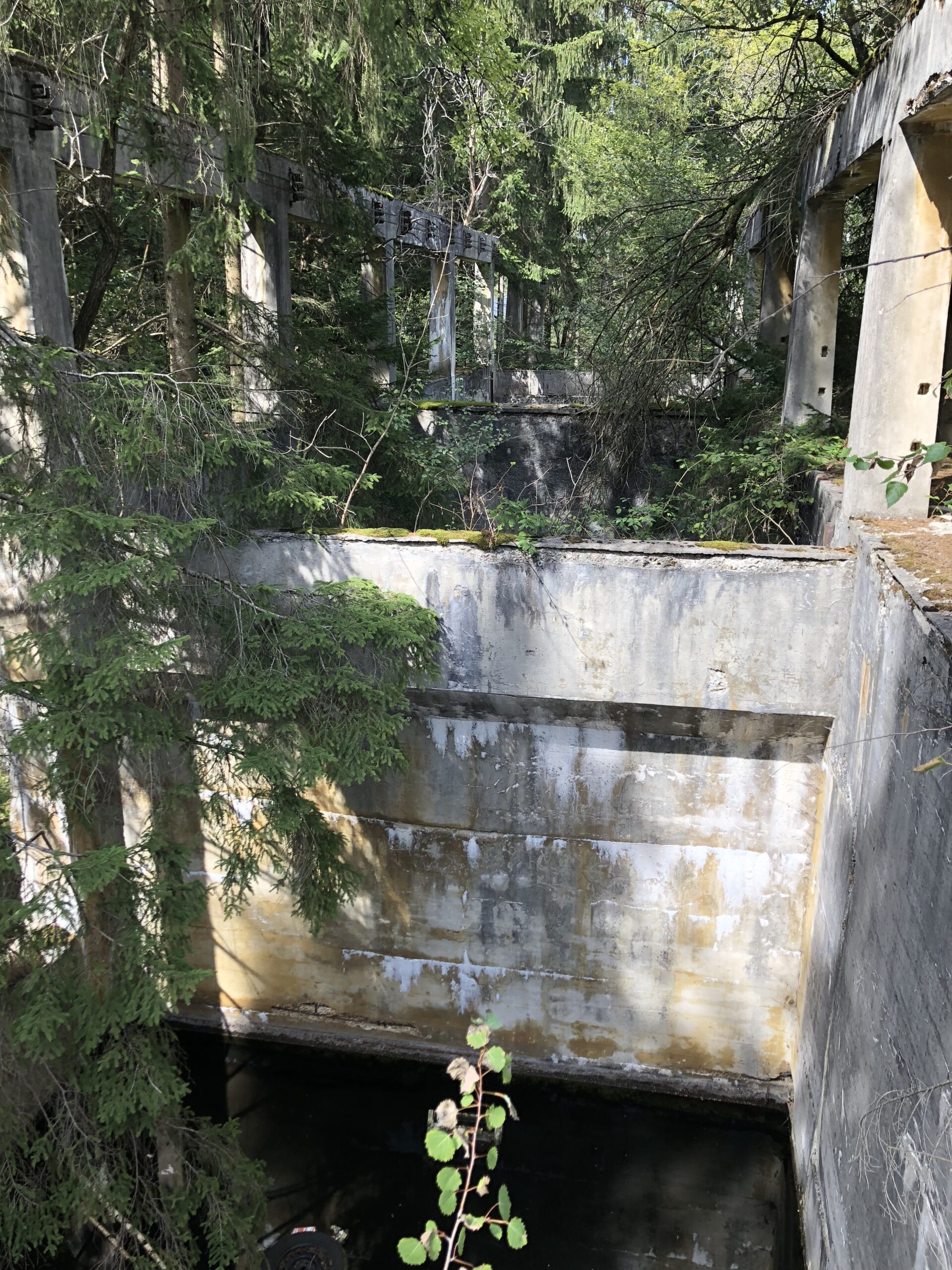 In 1945, the US troops took over the grounds of Frauenwald and established an air force base there.  Because of this, the factory was not destroyed, even though any operational power plants or armament factories in Germany were as a rule demolished immediately after the war.  The Frauenwald factory is thus the only materially preserved facility that exemplifies a multitude of factories spread throughout the German Reich.  The factory's power plant in the Frauenwald is also likely to be the only surviving example of a 1930s coal power plant built in camouflage construction.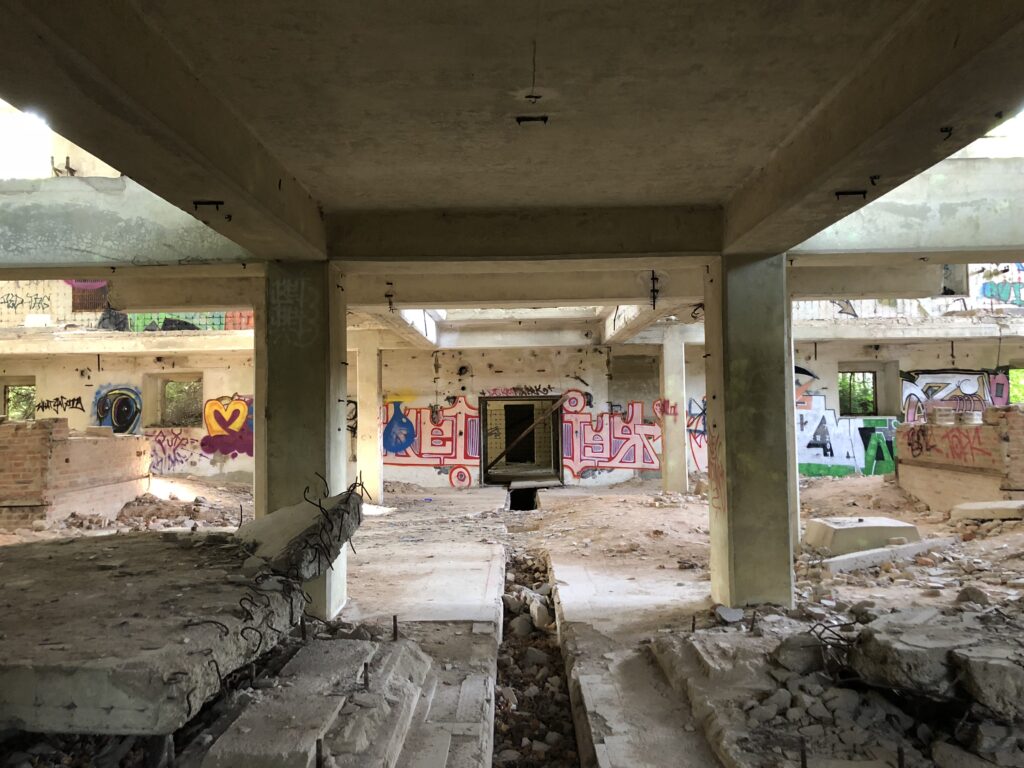 From 1958 to 1995, the Bundeswehr used parts of the facility for storage purposes.  The whole area remained military restricted area during this time and was strictly shielded.  In 1998, the city of Landsberg acquired the area with the aim of turning it into a commercial space and a recreational area. 
Currently, remaining buildings of the factory in the Frauenwald are being slowly swallowed by the surrounding industrial area – some buildings being repurposed, and others demolished.  One such repurposed building can be seen at Celsiusstrasse 17 in Landsberg am Lech and houses a tools manufacturing company.  The remaining parts of the facility are cordoned off but as of 2018 could be accessed from the end of Kelvinstrasse in Landsberg am Lech.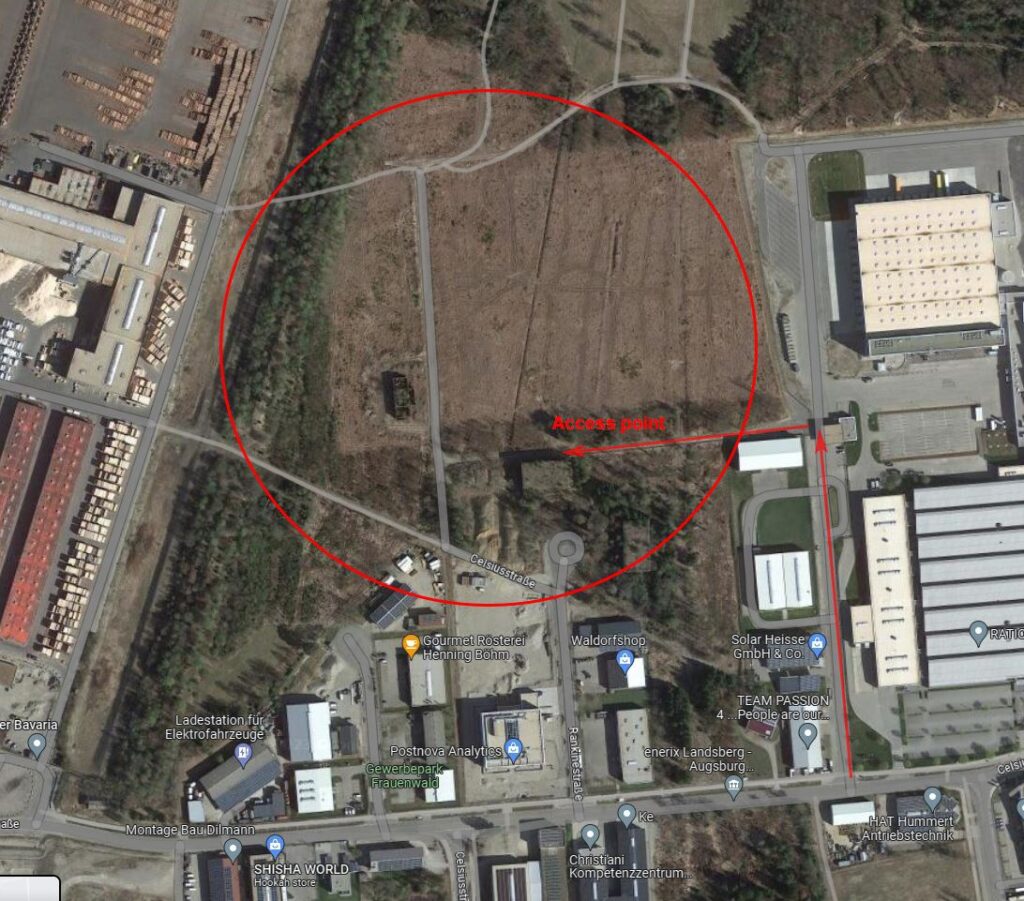 More information about the place can be found here (in German).