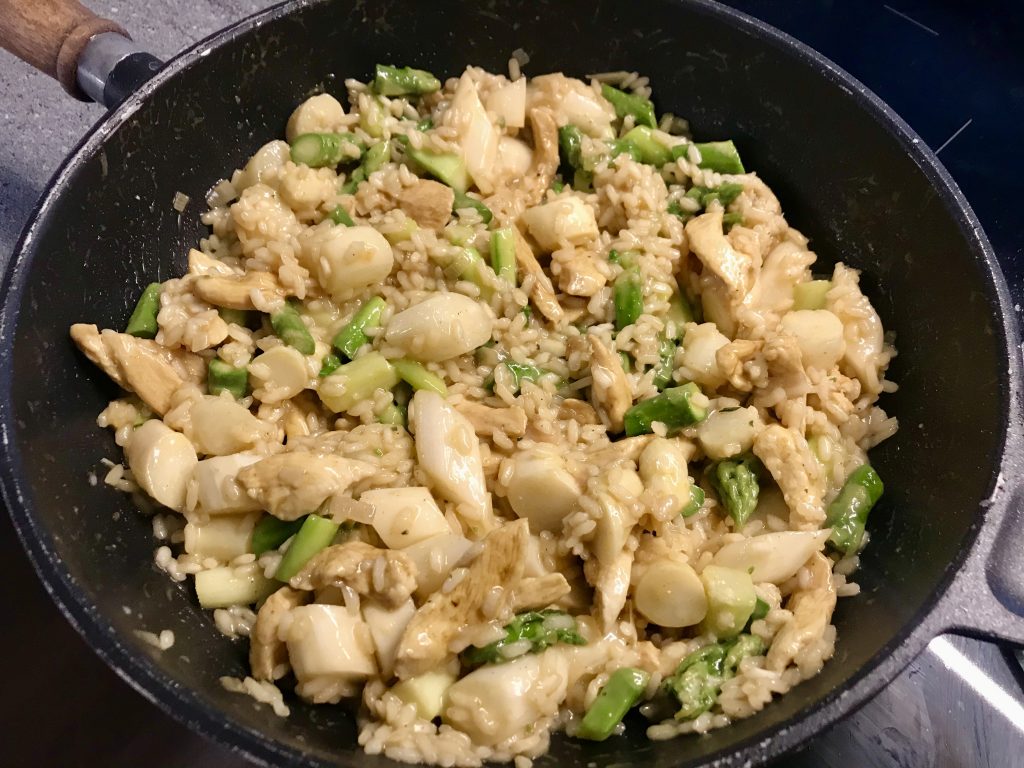 Enough with the exotic shit that nobody can pronounce and might be afraid to try! Here's a good old Italian Risotto, with some colorful additions of green and white asparagus. It is the asparagus season in Europe now, and it would be a fucking shame to ignore this tasty vegetable. By the way, is Asparagus even a vegetable?… Never mind. It is fucking delicious!
INGREDIENTS
This what you need for 2 people. Double if you are really fucking hungry. If you have only one type of asparagus and not both – don't sweat it, it'll do as well. If you can't find my secret chicken spice ingredient – use something else.
1 chicken breast, sliced into ~2.5 cm chunks
1 tablespoon chicken spice (I use the one on the picture below and it is fucking AMAZING! No idea when you can buy it these days – I stocked up back at home, when I realized how great it was.)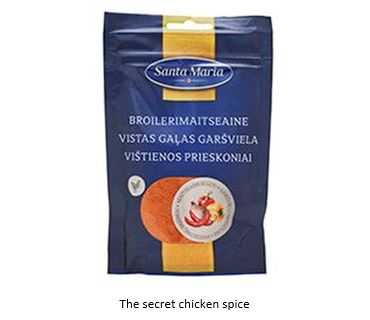 125 gr risotto rice (yes, there is a fucking difference – forget your basmatis, and nondescript rices from the supermarket. Go and buy the proper rice, it costs the fucking same!)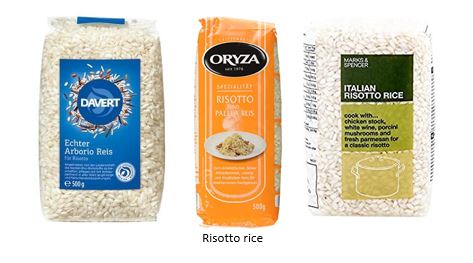 4 green asparagus stalks, bottoms peeled (many asparagus purists insist that you don't have to peel green asparagus, but yes, you fucking do, unless you want to be spewing out those hard bits later!)
4 white asparagus stalks, peeled (if you have more of both – throw that shit in, you can't spoil the risotto with asparagus!)
2 shallots, finely diced (and yes, there is a difference between shallots and fucking onions)
2 cloves of garlic, crushed
~750 ml good quality chicken stock (as with Ramen, do yourselves a favor, and cough up a couple of pennies for a proper one! No powder shit will ever compare.)
~200 ml white wine
Butter, olive oil, salt and pepper to taste
PREPARATION
Every risotto is different, and you can technically add whatever you fucking want into it, as long as you cook the rice properly. The rice is the key!
Season the chicken pieces with chicken spice, salt and pepper. Heat a good tablespoon of oil in a frying pan, fry the chicken until golden and set the fuck aside.
Boil the asparagus stalks whole for about 10 min (check with the fucking fork for readiness). The green ones will be ready sooner, the fat white ones will need a bit more time. Drain out, cool down and chop into ~2 cm pieces.
Melt a good chunk of butter and a little bit of oil in a big deep frying pan, and fry the shallots and garlic until translucent.
Add the rice and stir until it is all coated in butter & oil, and cook over medium heat for 2-3 min until the rice husks split.
Pour in the wine and cook until the alcohol has been burned off, then add a ladle of chicken stock to the mixture. Once it has all been absorbed, add another one. Repeat this shit until the stock runs out, and the risotto starts taking shape.
Add the chicken and asparagus chunks, mix all shit up carefully without breaking up the asparagus pieces.
To finish, stir in a good chunk of butter, and as much grated Parmesan as your fucking soul desires!