Marked on Google Maps as Grivica Elementary School (something that did not quite match the extensive beach infrastructure) this building has a much longer and more interesting history.
Mostly known as Hotel Park (which is still commemorated by the name of the bus stop at this location), it was built in 1909 on the grounds of the former Riboli Villa as the first sanatorium (health resort) in the then Jugoslavia.
The Pećine Sanatorium was envisioned as an institute for all operative and internal diseases and was equipped to the latest medical standard of the time – with modern medical devices, gymnastic equipment and an X-ray machine. Therapeutic, healing baths were provided to the patients with a special water supply from the sea. At the time it was not very affordable or accessible for the locals and was mainly used by foreigners. In the middle of 1917, the sanatorium stopped working.
The entire property was bought by Josip Braun, a wood wholesaler in Sušak and majority shareholder in the sanatorium, and since 1918 the facility has been operating as a hotel-pension Sanatorij Pećine. In 1935, Josip Braun was elected as a new member of the board and in 1936 changed the name of the sanatorium to Park Hotel and Swimming Pool Pećine. In 1937 the building was upgraded and remodeled according to the designs of David Bunetta.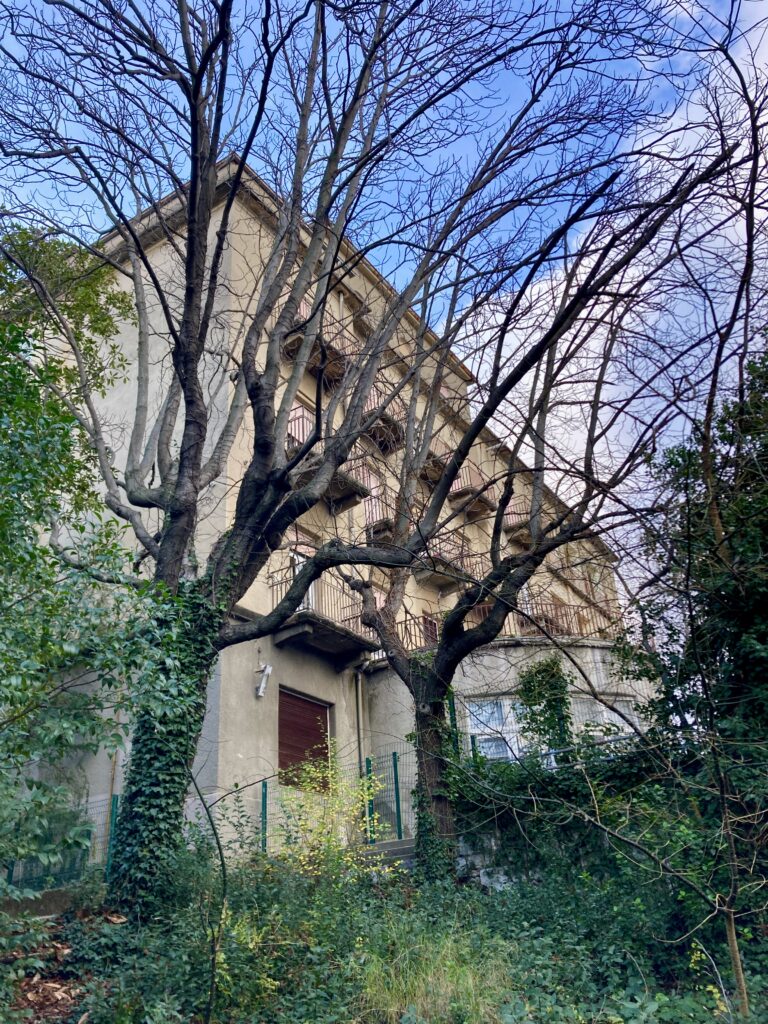 Being Jewish, Braun had to flee to America at the beginning of World War II, the hotel was closed after his escape, and the Germans were said to have built a bunker in the area directly next to the sea above the coastal grottoes. During the war the hotel became the headquarters of the Italian, then the German, and finally the Partisan command.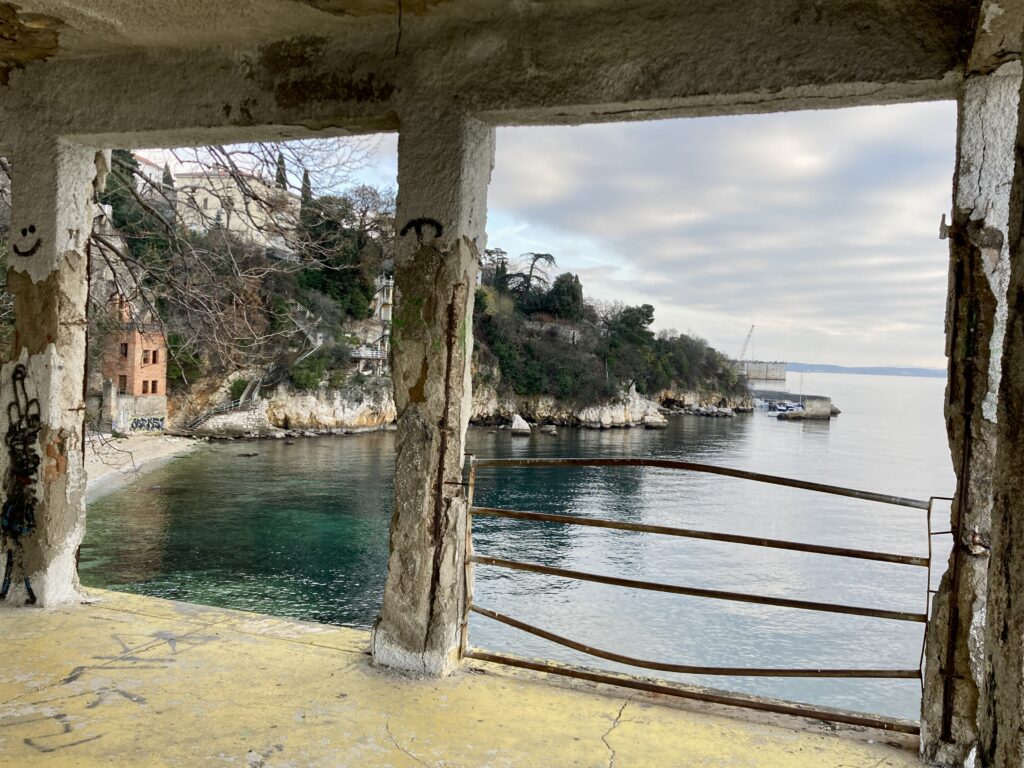 In 1946 the hotel was reopened, already as Hotel Park, and once again became the center of local social life. The hotel was in operation until 1991, which marked the beginning of the Homeland War (Croatian was for independence, which was part of Yugoslav Wars). During the war it was the only hotel in Rijeka whose rooms were entirely intended for exiles.
In 2001, the first private school in Rijeka, Grivica Elementary School, began operating there, but judging by the abandoned state of the property now, this page of its history did not last long.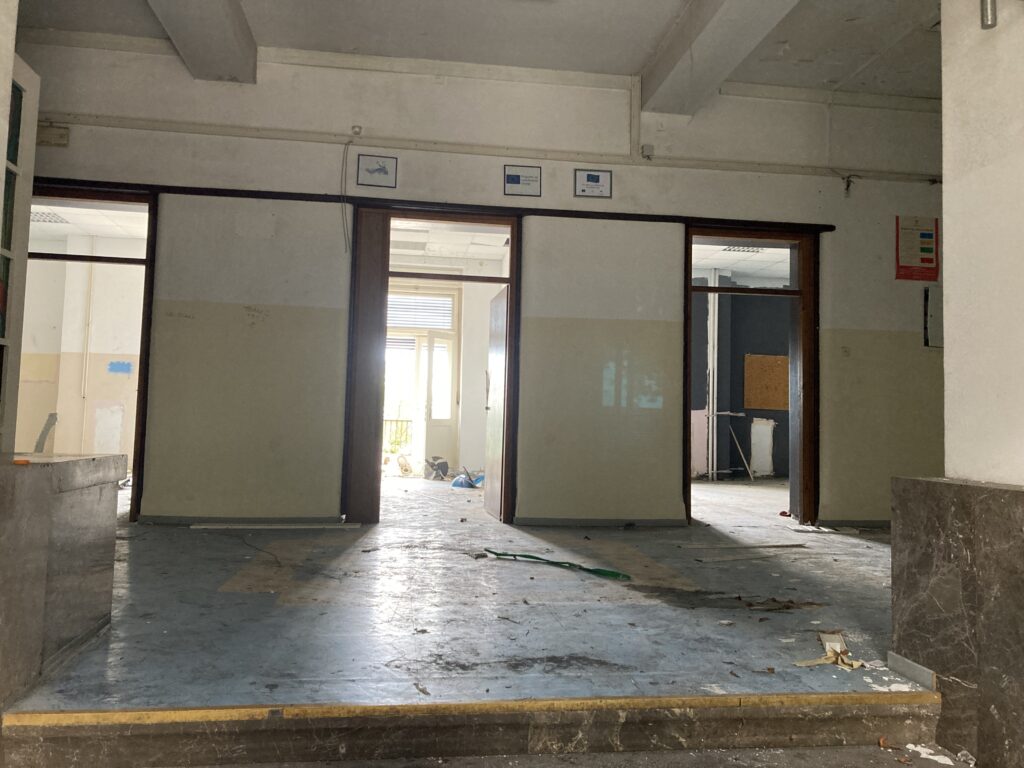 According to local rumors, the building and the territory were purchased by an Israeli investor not a long time ago, so there is hope that it can still be returned to its original glory.
Here are some old photos I found on the Internet: